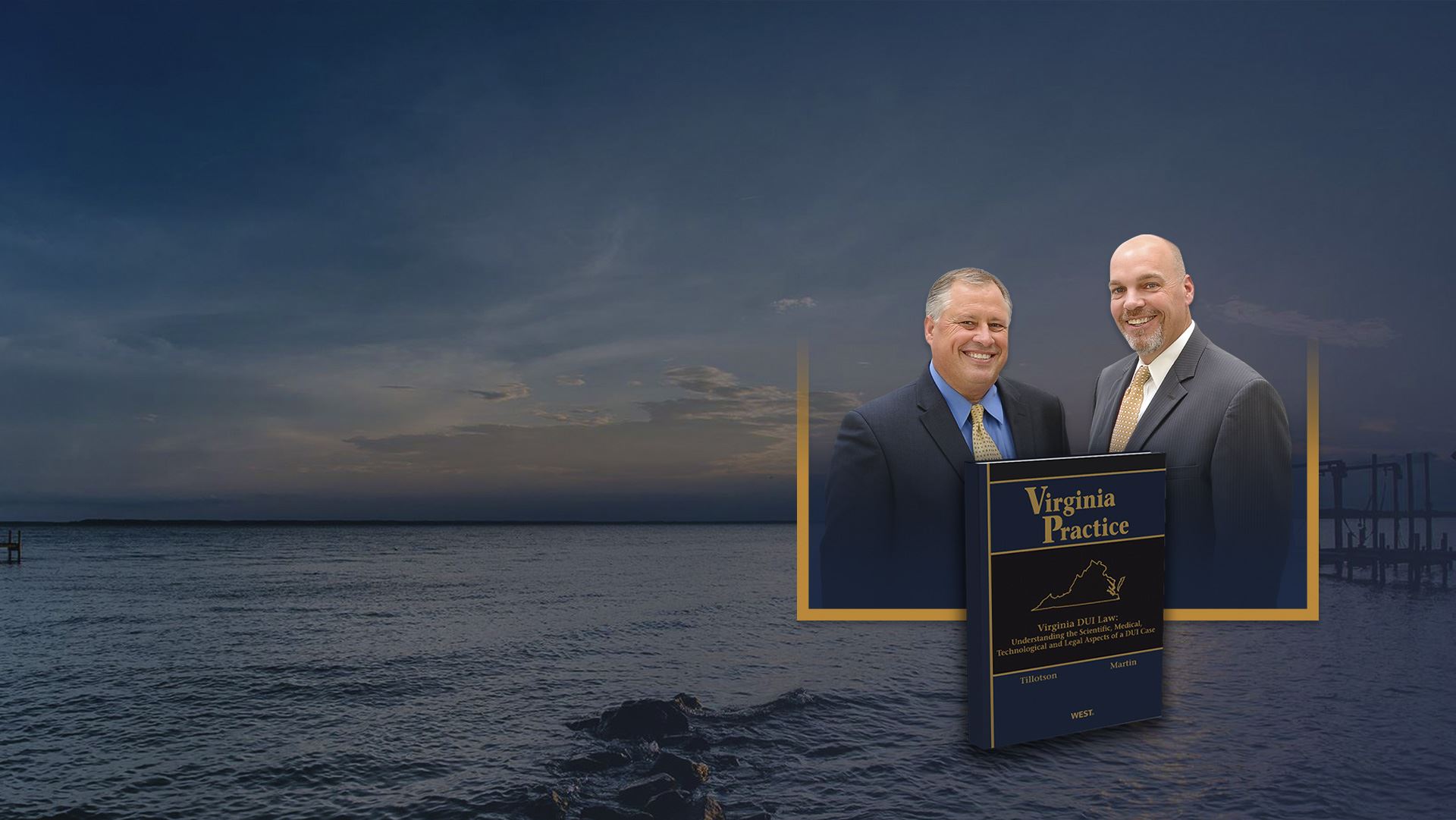 Experienced Attorneys Who Truly Care & Will Fight for You
We Wrote the Book on Virginia DUI Law
The Tillotson & Martin team possesses the knowledge to defend you, provides the care you deserve, and has the fight to win. Our attorneys are respected experts in their field who were chosen to write the book on Virginia DUI Law, a resource that prosecutors and other defense attorneys turn to for legal insight on DUI/DWI cases. They were also selected to instruct lawyers in Virginia on breath testing and blood testing. Contact us today to get started on your defense.
See What We Can Do for You & Your Case Our #1 Priority Is You
Virginia DUI Lawyers
DUI Lawyers Serving Virginia Beach, Hampton Roads & Newport News
If you've been charged with drinking and driving near Virginia Beach, Newport News, or Hampton Roads, it's crucial to hire a Virginia DUI lawyer who truly cares about you and your case and has the knowledge and skill and give you the absolute best representation possible. Our Newport News DUI lawyers have defended DUI/DWI cases in over 100 cities and counties in and around Virginia. People often ask us how we can do this and whether it is better for them to have local counsel. We have never felt at a disadvantage anywhere. Often, we think it is actually an advantage because we are different. Prosecutors and Judges respect our knowledge and how we prepare our cases.
DUI Attorney Near Me
Do not let a drinking and driving conviction affect the rest of your life. If you, or someone you know, has been arrested for Driving While Intoxicated (DWI) in the Commonwealth of Virginia, you need to find an experienced Newport News, Virginia DUI defense attorney who will fight the charges.
We handle all DUI related legal cases in Virginia including but not limited to:
Continue Reading
Read Less
Knowledge, Care, & the Fight to Win Why Hire Tillotson & Martin?
We Wrote the Book.

We were tasked with writing the book on Virginia DUI Law by Thomson Reuters Westlaw, the leading authority in legal publishing. Prosecutors, defense attorneys, and judges often turn to this resource.

We Possess the Knowledge.

Not only are our attorneys committed to attending continued education courses, they lecture and teach courses themselves. In a field as scientific and technical as DUI Defense, keeping our knowledge up to date is crucial to crafting our clients' defense strategies.

We Truly Care.

Mike Tillotson & Jeff Martin go the extra mile for their clients. Our team realizes that this is your future at stake and we will employ every strategy to ensure that we are providing you with the best representation possible.

We Have the Fight to Win.

With nearly 40 years of combined experience, Mike Tillotson and Jeff Martin have successfully handled thousands of DUI cases, and has tried cases across the entire state of Virginia.
We Wrote Virginia's DUI Book for Lawyers
Because of their immense knowledge and vast experience trying DUI cases, Michael Tillotson & Jeff Martin were contracted by Thomson Reuters Westlaw, the leading authority in legal publishing, to write the book on Virginia DUI Law. Prosecutors and defense attorneys throughout the state look to this book for insight into both the technical and legal aspects of a DUI case.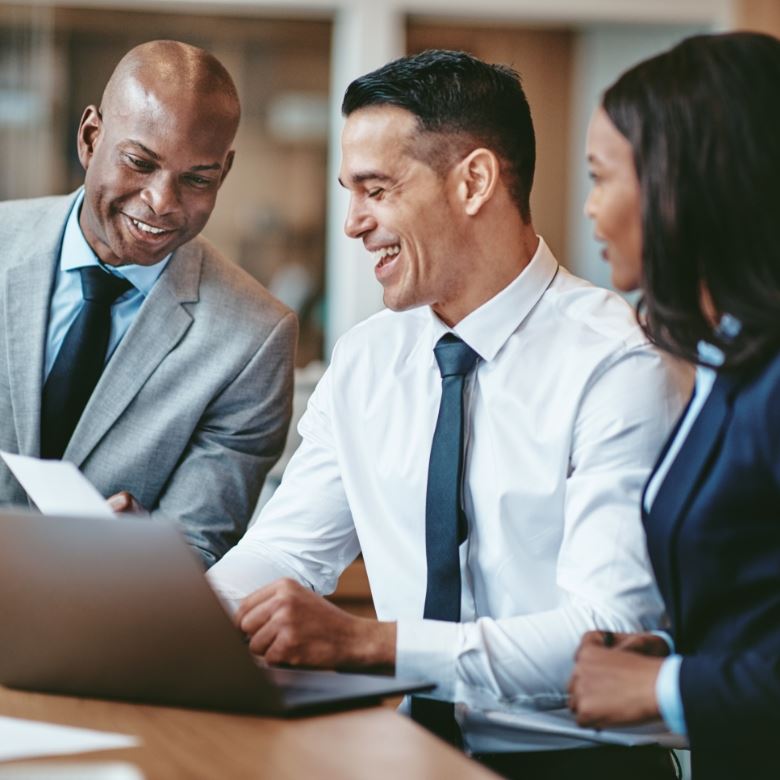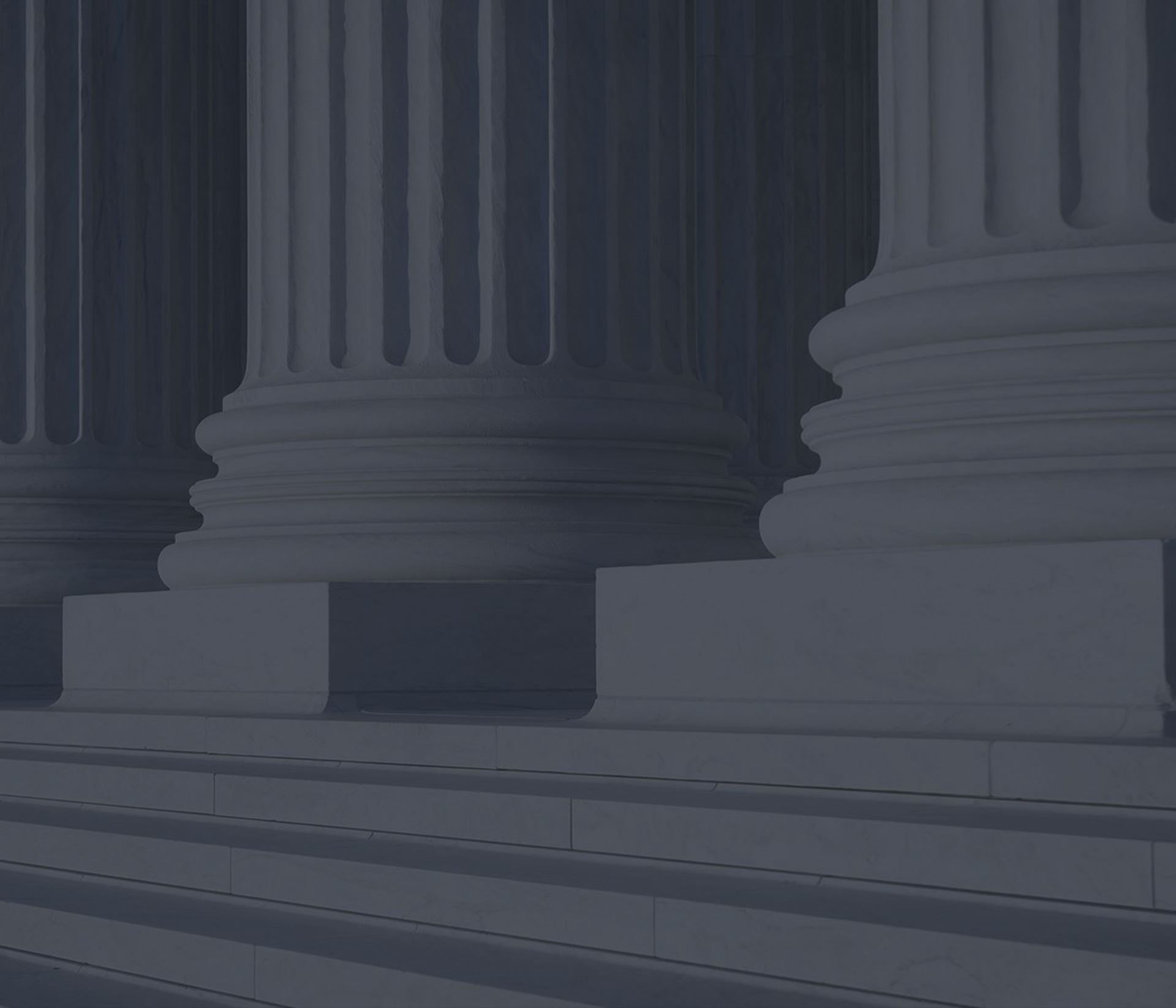 Focused on DUI/DWI Defense Types of Cases We Handle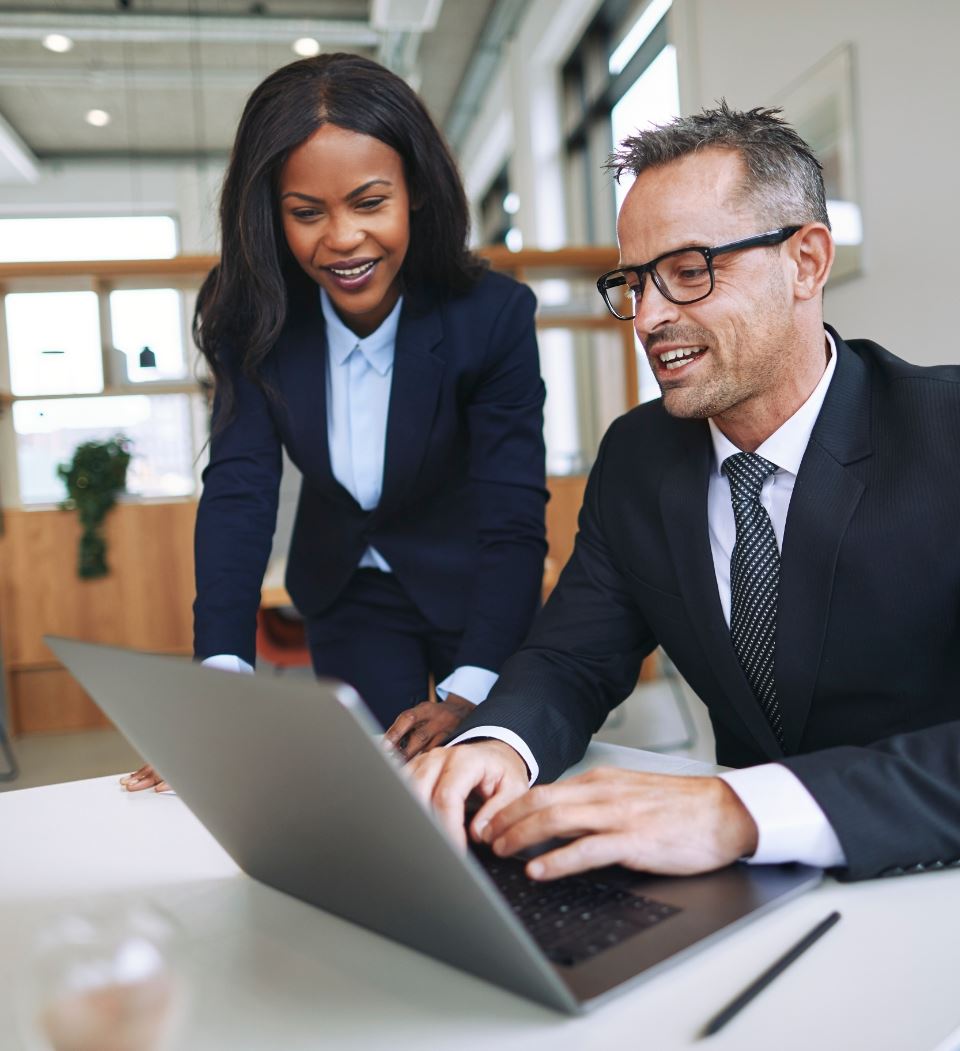 "He GENUINELY cares about his clients"

Former Client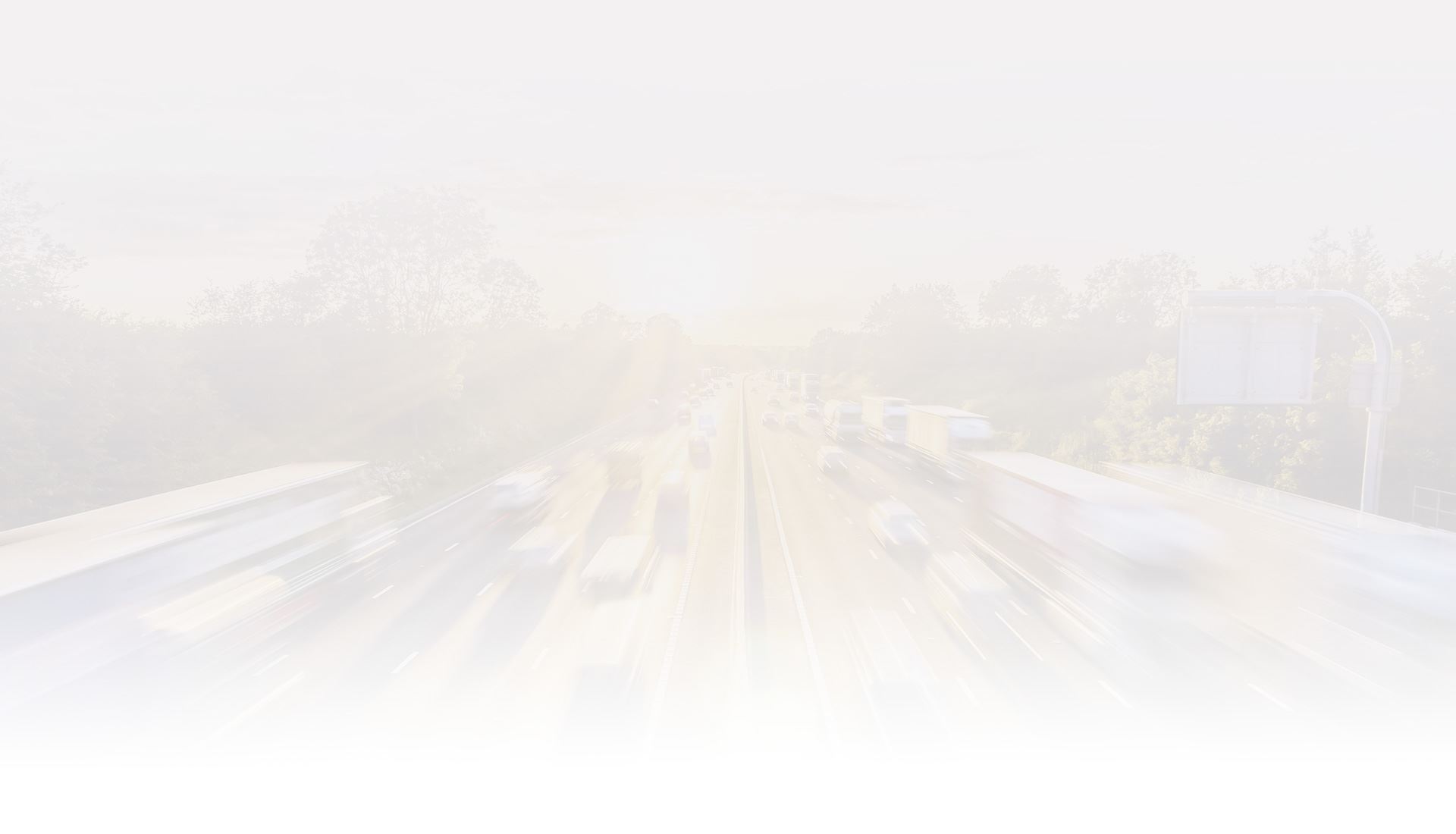 Fight Your Charge & Hire an Experienced Virginia DUI Lawyer
We've Successfully Handled Thousands of Cases
Attorneys Michael C. Tillotson and Jeffrey C. Martin are the ones to choose when it comes to DUI defense in Virginia. They wrote the book for DUI Defense that is published by Westlaw for other DUI lawyers. They are members of many prestigious law associations and have been recognized by the National College for DUI Defense for their dedication to defending people who have been accused of driving while intoxicated. Mr. Tillotson and Mr. Martin focus exclusively on DUI law, which is vitally important for a client who has been accused of driving while impaired. They have years of experience in successfully handling cases that are similar to yours.
Career Saved School Teacher's DWI Reduced to Reckless Driving
Not Guilty of DWI, Guilty of Refusal Virginia Police Officer Charged with DWI & Refusal
Not Guilty DWI 1st Offense with 0.09 BAC
Charges Reduced, Career Saved LT. Colonial's DWI 1st Offense
Charges Reduced, CDL Saved Truck Driver Charged with DWI and 0.09 BAC
Not Guilty in Circuit Court Felony DWI
Learn About Our Firm & Get Information About Your Case
Contact Tillotson & Martin Today
Call (757) 568-7978 or Fill Out a Form for a Free Case Evaluation